I often get asked how I became an IBCLC. Here's my journey: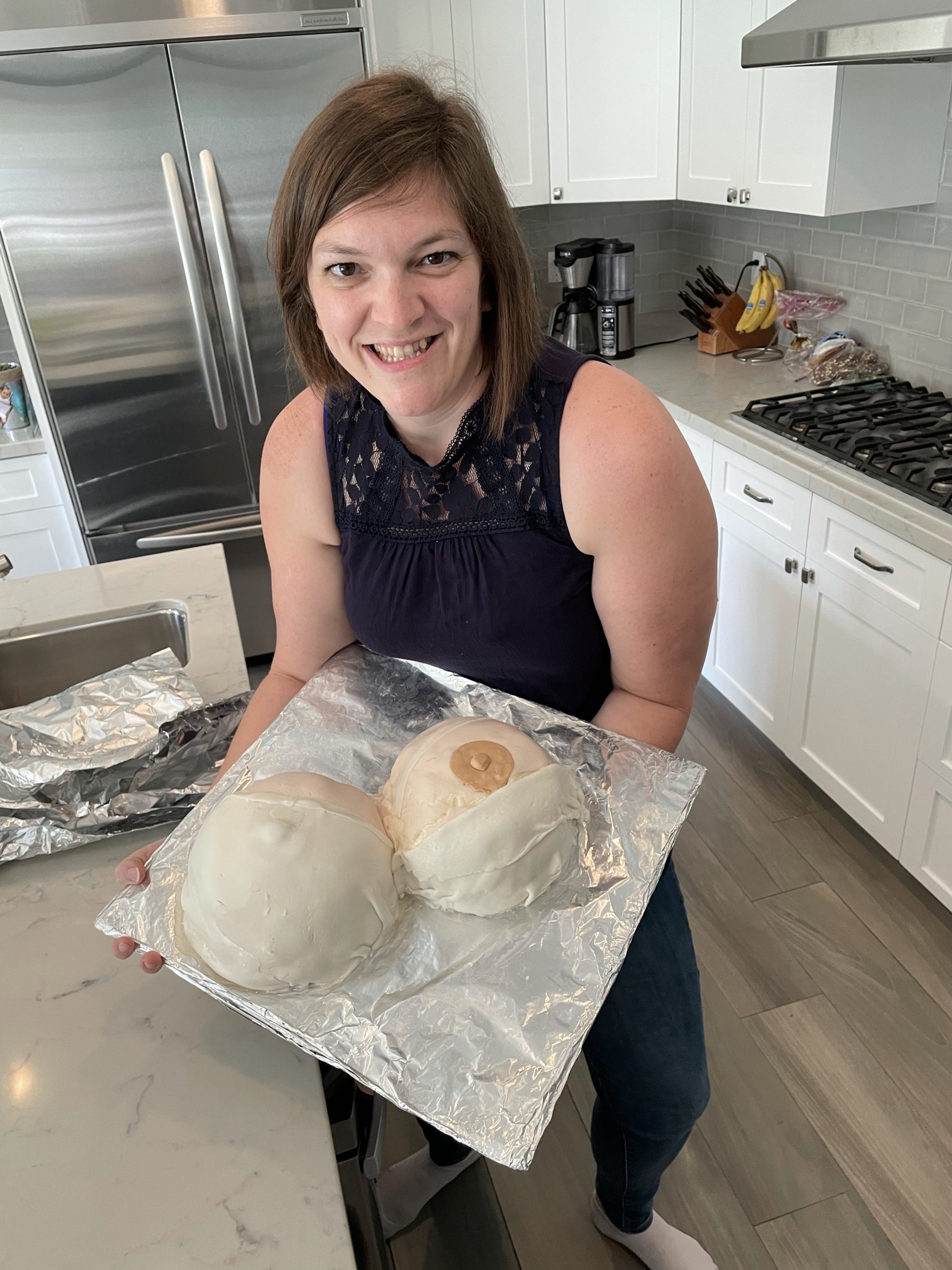 When I was 10 years old I told my mom I wanted to feed babies for a living. In high school I looked into becoming a nurse, but realized nurses in the NICU do more than just feed babies. Much of their job is shots, IVs, and other intensive medical procedures which I really didn't want to do. I was on a competitive speech team in high school and my coach was a speech pathologist. She told me you could feed babies as an SLP. I shadowed some therapists in the NICU and was hooked. I became a speech pathologist because the same things you speak with, you eat with. I've been a speech pathologist in a hospital for over a decade with a specialty in feeding and swallowing disorders. In working in the NICU setting, I realized I wanted a more intimate approach to working alongside families as they worked to feed their babies. I became a board certified lactation consultant and have really fallen in love with what I do. There's nothing better than empowering families to reach their feeding goals, wherever they are in their journey. Speech pathology has given me a unique lens for approaching breastfeeding and I'm grateful or my unique journey into working with breastfeeding families.
I started with the 90 credit hour program through Lactation Education Resources to become a CLC. I worked part time as an SLP in acute (with adult patients) and NICU (with babies). I then took the 45 credit hour course to be CLEC through UC San Diego. They brought Virginia Baker to my hospital in Los Angeles to teach the course live which was awesome. I was then hired by my same hospital to work per diem (on call) as a lactation consultant to help me get my hours with the expectation to be able to sit for the IBCLE exam to become board certified. I was able to sit under pathway 1 since breastfeeding was a large part of my role as SLP in NICU and in postpartum as a CLC. It took me the full five years to get all my hours and coursework done.
A few years ago my husband encouraged me to start my own lactation consultant practice. He could see my passion for working with families and my frustration at the hospital system. I launched my private practice in 2017. In teaching prenatal breastfeeding classes at several local natural birth centers, I was able to Network with midwives and doulas to help local families meet their feeding goals. I started taking more courses and conferences on evaluating and managing tongue and lip ties, meeting local dentists and helping families address ties in their babies.
I'm thrilled that after 14 years in the hospital setting I've finally reached my career dream. This past Friday (July 2, 2021) was my last day working in the hospital and I'm now full time in my private practice helping families feed their babies.