Ugh. Remember my last post about my horrible eye allergy? The doctor put me on steroid eye drops for a week. I looked up the medication the Hale's book of medications and breastfeeding. Little had been studied in the drug and lactation, but the risk of it passing into my milk was in the safe zone. I never take a risk with eyes, so I diligently took the drops the prescribed 3x per day. But oooooooooh how it impacted my milk supply!!! If you've followed my blog, I was doing great Pumping. And average of 12-19 ounces during an 8 hour shift. With these eye drops on board, my supply dropped to barely 1-3 ounces per pump session for a total of 8 ounces of less per day. I was freaking out to say the least.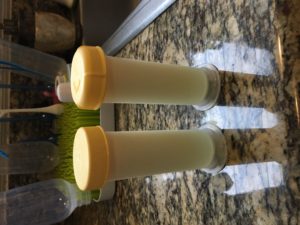 I added in two extra pump sessions, one before work and one before bed, to give us a little extra umph and getting us to around 12 ounces for while I was gone at work. Herbs, teas, and cookies were not going to do much if anything because this was being caused by a medication messing at a hormonal level. Pumping was my only hope to get through that week. Fortunately my daughter is on solids and is a champion eater. We just made sure to give her extra foods at meal times and she was waking at night more frequently to nurse. Normally I try not to nurse her at night, but this was an important exception. I was also fortunate to have a four day weekend and I just let her nurse on demand.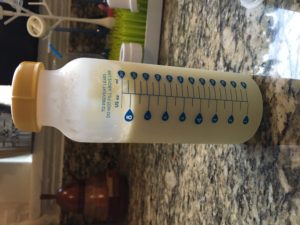 Two days after the drops were done, my supply came back. The take away is this: if you're on medications that are altering your supply or if you suddenly notice a change in milk supply and are trying to figure out what changed while trying to breastfeed, don't give up. Keep pumping and add extra pumps if you need to. If your baby is under six months or not on solid foods, you may need to supplement or nurse more frequently during the night until your supply increases or returns to normal.