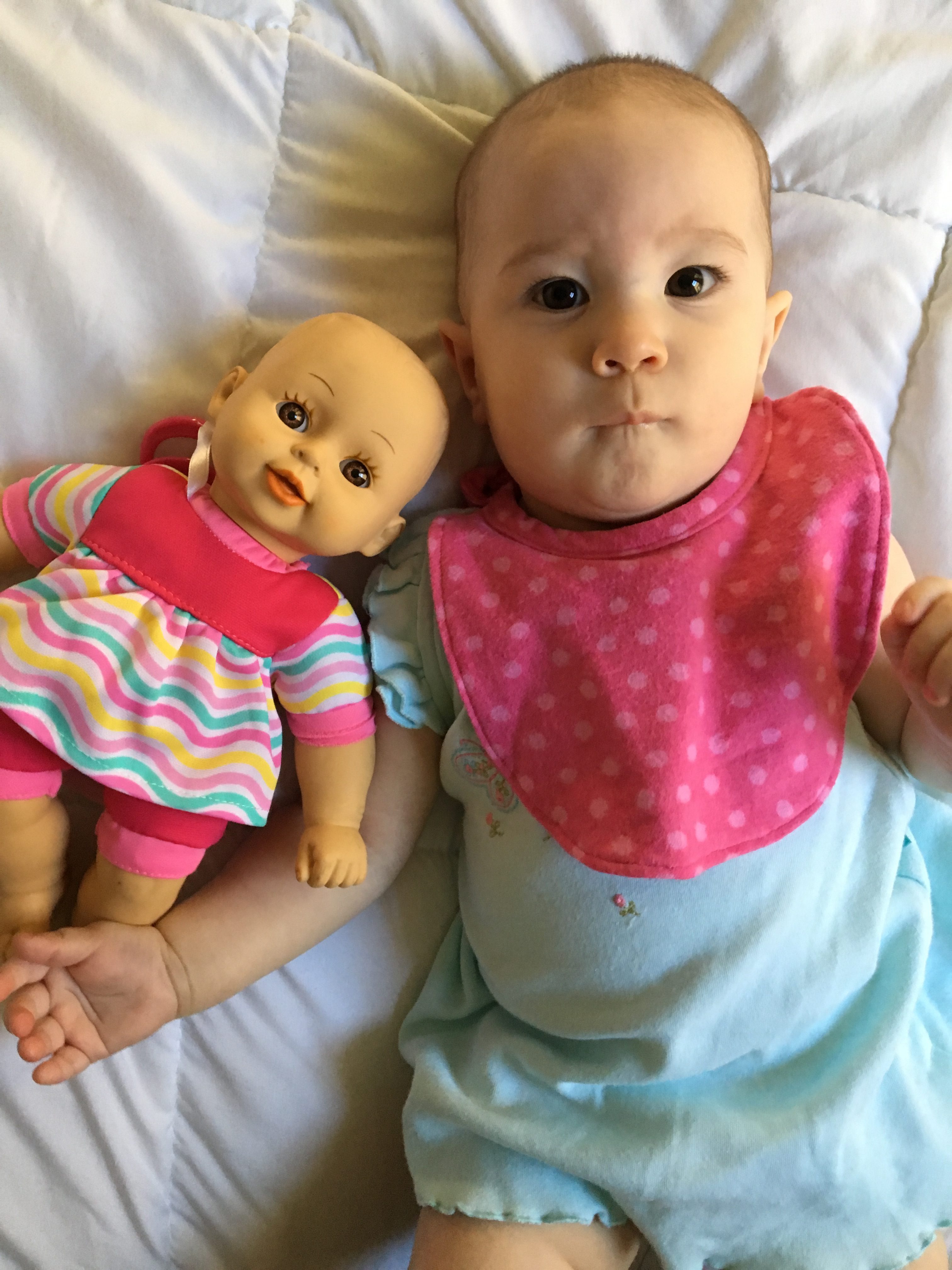 My Approach
Comparison is the number one enemy of happy families. By comparing yourself, your baby, or your breastfeeding journey to  anyone else's is to rob yourself of your joy and your own unique story. My approach to breastfeeding is very individualized and personal. It involves finding out what your goals are for breastfeeding as well as the specific difficulties you're experiencing and tailoring suggestions, tips and tricks to fit into your family and lifestyle.
Founding Story
I knew even as a child that I wanted to work with infants. When I was just 10 years old I wrote a "manual" for caring for babies. The field of speech pathology was very attractive to me as it allowed me to work with feeding babies without needing to do the hard job of needles, shots, and medications. My education at  Miami University in Oxford, Ohio provided me with the opportunity to be trained at Cincinnati Children's Hospital in the NICU, an important base that I needed to start my career. I worked for several years on an intensive pediatric feeding team with toddlers and preschoolers. My job was to help the children transition from tube feedings to eating by mouth for the first time. After living for two years in Costa Rica doing missions and relief work in an impoverished community, I decided to leave the cold of the Midwest behind and settle in sunny Southern California. I met my husband out here and  together we have two spunky daughters. My lactation knowledge went from being technical to applicable. I breastfed my first daughter until she was 2 and am still breastfeeding my youngest daughter who is 1.
~Julie
Julie Matheney
Founder & CEO
 Julie Matheney, MS, CCC-SLP, CLEC, IBCLC earned her Masters in speech-language  pathology from Miami University in Oxford, Ohio and the Certified Lactation Educator Counselor certificate from University of California, San Diego. She has worked with infants and children with pediatric feeding disorders. Her skill set includes working with infants with tongue and lip tie, cleft lip and palate, trach and vent dependent, children with development delays and other feeding disorders. She approaches babies from head to toe. After moving to California from the Midwest, she has worked in several local hospitals where she works in both the Neonatal Intensive Care Unit and the acute care hospital. While most people assume speech therapists teach children with stuttering or to say their "r's and s's", the bulk of her job is feeding and swallowing. The same things you speak with, you eat with! She became a certified lactation counselor in 2012, a certified lactation educator counselor and IBCLC in 2017. She enjoys helping both mother and baby in the feeding process.
Photo credit to www.miajphotography.com
Next Steps...
To set up a class or consultation, please e-mail lalactation@gmail.com, call or text (616)-822-1812.