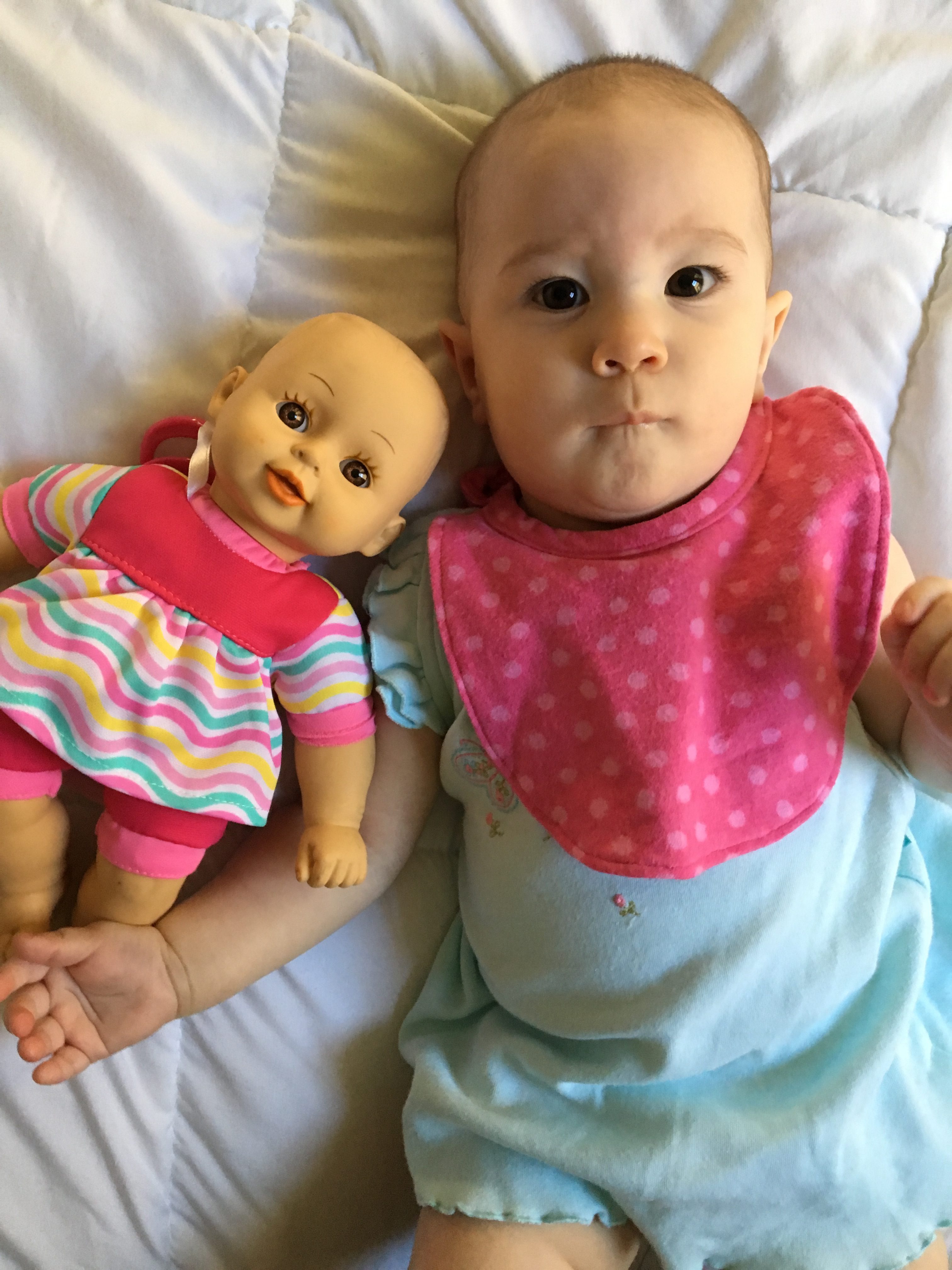 I am fully vaccinated and COVID tested weekly. I take thorough precautions with masking, hand washing, gloving and sanitization to keep you and your baby safe.
My Approach
Comparison is the number one enemy of happy families. By comparing yourself, your baby, or your feeding journey to  anyone else's is to rob yourself of your joy and your own unique story. My approach to breast/chest feeding is very individualized and personal. It involves finding out what your goals are for breast/chest feeding as well as the specific difficulties you're experiencing and tailoring suggestions, tips and tricks to fit into your family and lifestyle.
Founding Story
I told my mom when I was 10 years old that I wanted to feed babies for a living. When I was researching jobs in high school, lactation as a field was really new and not really a thing. I looked into becoming a nurse, but didn't want to give babies shots or draw blood. The field of speech pathology was very attractive to me as it allowed me to work specifically with feeding babies. My entire career has focused on feeding the baby. I worked in the Neonatal Intensive Care Unit for years as a speech therapist, but wanted to work even closer with families to feed their babies. I started my journey to become a lactation consultant in 2012 and am thrilled to be able to work my dream job.
Technical skill turned into practice knowledge when I had my first bay in 2019. I've now breastfed for a combined 4 years between my two daughters. I love helping families find their way in feeding their babies.
Julie Matheney
Founder & CEO
 Julie Matheney, MS, CCC-SLP, CLEC, IBCLC earned her Masters in speech-language  pathology from Miami University in Oxford, Ohio and the Certified Lactation Educator Counselor certificate from University of California, San Diego. She has worked with infants and children with pediatric feeding disorders. Her skill set includes working with infants with tongue and lip tie, cleft lip and palate, trach and vent dependent, children with development delays and other feeding disorders. She approaches babies from head to toe. After moving to California from the Midwest, she has worked in several local hospitals where she works in both the Neonatal Intensive Care Unit and the acute care hospital. While most people assume speech therapists teach children with stuttering or to say their "r's and s's", the bulk of her job is feeding and swallowing. The same things you speak with, you eat with! She became a certified lactation counselor in 2012, a certified lactation educator counselor and IBCLC in 2018. She enjoys empowering families to feed their babies.
Photo credit to www.miajphotography.com
Next Steps...
Questions? E-mail lalactation@gmail.com, call or text (424)-386-2539.