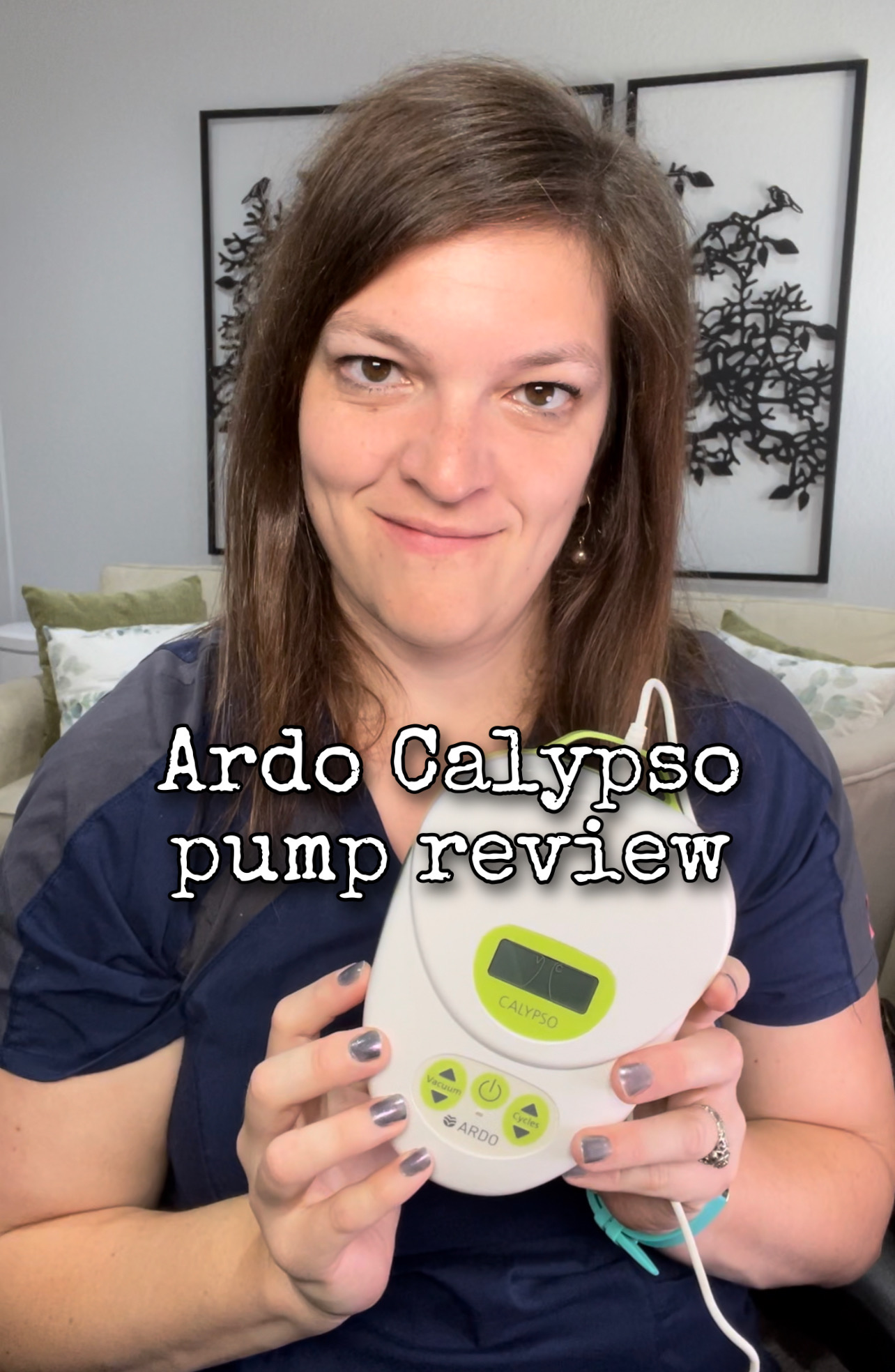 The Ardo Calypso breastpump is a piston-driven, closed system breast pump. Weighing less than 1 pound, it is a lightweight and one of the quietest breast pumps I've used. Vacuum Seal technology ensures no milk can get in the tubing or pump. The piston technology allows the suction to maintain its negative pressure, therefore never releasing the breast and allowing the ability to replicate a baby's natural nursing action. It does have 64 individual settings, meaning there are multiple cycle and suction options that can be changed into different combinations for individuality. That said, the maximum suction strength and cycle speed are still relatively low compared to other pumps like the Spectra or Limerick, meaning if you need a faster or stronger cycle or suction, this pump won't get there.  If you have sensitive nipples and trigger let downs easily, this pump is a good option. If you need to feel the stimulation of the pump to trigger your let downs, this is not the pump for you. The Calypso breastpump can operate on 6 AA batteries (rechargeable or standard), a wall power plug, or a car adapter. Another disadvantage is their flanges. They come as a one piece unit in 26 and 31mm sizes. So unless you have extremely large nipples or can use a flange insert, this pump isn't a good option for getting the right flange fit. You'd need to use the tubing with another flange system if you needed different flanges like LacTeck, PumpinPals or smaller traditional, plastic flanges instead of the inserts.
View their warranty here
Closed System

Single or Double Pump capability

Piston driven suction measuring 250 mmHg

Weighs less than 1lb

Battery operable or wall plug operable

64 customizable settings on a digital display

(1) Year or 400 operational hour Warranty. This is voided if you use other

 

products, like flanges with it. 
Included:
Two Ardo 26mm Breast shells (flanges)

Two Ardo 31mm Breast shells (flanges) with 26mm soft silicone inserts

Two Ardo Tubing

Two Ardo Lip Valves

Two Ardo Membrane Pots, and one replacement spare  

Multiple Ardo 5 Fl oz Milk Collection Bottles  

One Ardo Wall Power Adapter

Handle to convert the pump into a hand pump
Cooler bag with ice block
Carrying bag (which honestly is very nice and sturdy)