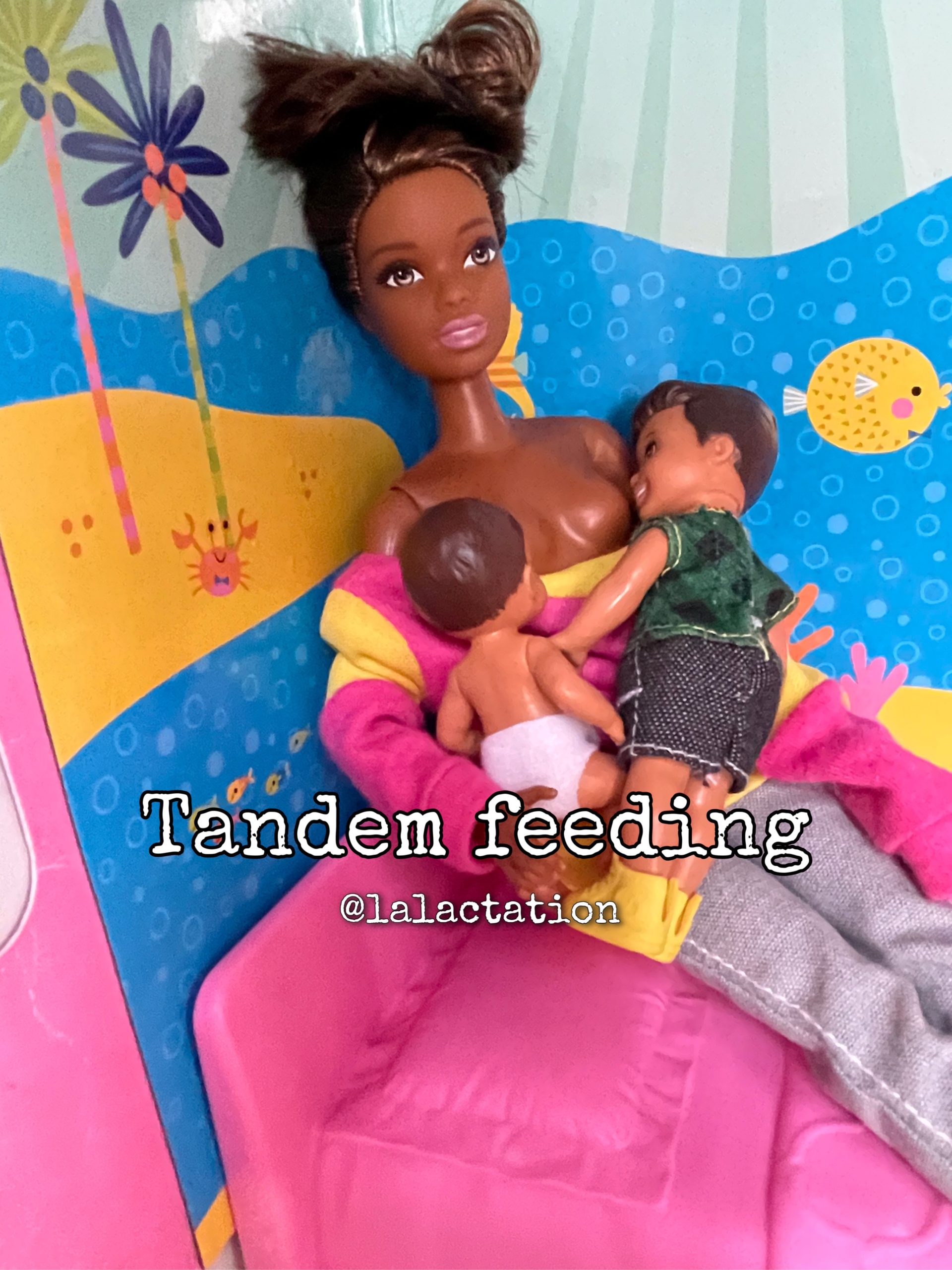 Tandem breastfeeding is when two or more children breast/chestfeed or receive expressed milk at the same time.
It is possible to continue to breastfeed throughout pregnancy; however, there are some important things to know. Some may experience nipple sensitivity or a feeding aversion to the point that they want to stop feeding the older. About 1/2 report their milk supply drops, sometimes significantly. This is from hormonal changes and there is little that can be done to prevent this. If the first baby is less than one year old, supplementation may be required until after the birth of the baby. Milk can transition back to colostrum as early as the end of the first trimester. Colostrum is salty and some toddlers not drink it. Colostrum also acts as a laxative to help newborns poop meconium. It may have the same laxative effect on your toddler, so be warned!
Once the new baby comes, some will feed both children together at the same time, rotating which side they start on each time. Others may take turns to feed one child at a time. If the babies are of different ages, they'll usually feed the newborn first to optimize milk supply. Many tandem feeders say that breastfeeding their toddler helps with the transition of having a newborn.