We have done a very good job in America of separating the functions of the breast. Too often we see them as sexual OR as a tool of nutrition for our young. Even breastfeeding supporters who are pro-feeding tend to swing too far the other direction by not seeing the feeding breast as a sexual breast. We need to learn to appreciate the breast as both sexual and nutritive and in doing so actually increase the pleasure and function of both acts.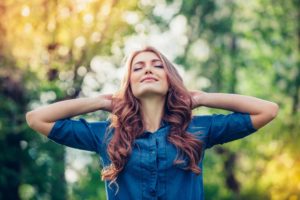 Many parts of the body have dual features. Yet we would never try to inhibit one of them or consider it odd or out of place. The mouth, for instance, has three purposes. With it we also feed the body. It is the first step in digestion where chewing and swallowing take place. Yet it is also communicative. With it we share it thoughts and express our wants and needs. But let us not forget it is also sexual. With it we kiss and perform all nature of sexual acts. Our hands perform tasks beyond number: communicative through the written word, nutritive in bringing food to the mouth, and sexual with the nuances of caressing, holding, and fondling. Society has no problem with these utilitarian organs.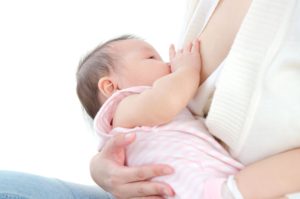 Breasts are sexual organs. Their stimulation aids in the release of Oxytocin. According to Psychology Today, "Oxytocin is a powerful hormone that acts as a neurotransmitter in the brain. It regulates social interaction and sexual reproduction, playing a role in behaviors from maternal-infant bonding and milk release to empathy, generosity, and orgasm." This "love hormone", as it is often called, is released through touching, hugging, kissing, and yes, nipple stimulation. Oxytocin is the hormone that underlies trust. It is also an antidote to depressive feelings, which is why breastfeeding mothers have a largely reduced risk of post partum depression.
When the nipple is stimulated during sex, it plays a part in the release of Oxytocin for orgasm. When the nipple is stimulated during breastfeeding, it plays a part in the release of Oxytocin for milk ejection. This is why when parents become intimate after having a baby, a mother will often leak during orgasm. But a sexually blocked or traumatized mother, who had difficulty with the sexual nature of her breasts, may also find difficulty with the nutritive side of breasts and may have difficulty with the let down of milk.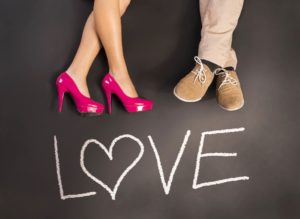 When we can appreciate breasts as multifunctional, we can appreciate the complex nature of breast feeding. And also understand how to increase milk supply. Breastfeeding is hormone and simulation driven. The more you stimulate, the more hormones are released to make and release milk. Just like with sex, if a mother is stressed, distracted, or uncomfortable, the body's natural reactions and functions can be impacted (example a distracted woman may not orgasm during sex and a stressed mother may have decreased let down and milk flow). On the other side, we can also use this information to our advantage. We can set the stage to increase milk flow, especially when pumping. By romancing the breasts when pumping (massaging or caressing them, giving gentle nipple rolls, listening to favorite soothing music, having a cup of tea, smelling baby's clothes or blanket, watching videos of baby) we facilitate the hormone release to make and release milk. When we woo our breasts, speak softly to them and take a time out while feeding our baby or when pumping, we honor the dual nature of our magnificent body and in turn our body will respond positively.
Take a moment to reflect on how amazing breasts really are.
Think about how you can change the mood around feeding and pumping to help facilitate the hormonal influence on milk production.
If you have ideas, feel free to share them!!