Feel like your breast milk supply is dropping? It may be normal. The uterus doesn't tell the breasts how many babies came out. Immediately after birth, hormones cause the breast to go into overdrive to try to figure out how many babies were born…to feed them ALL.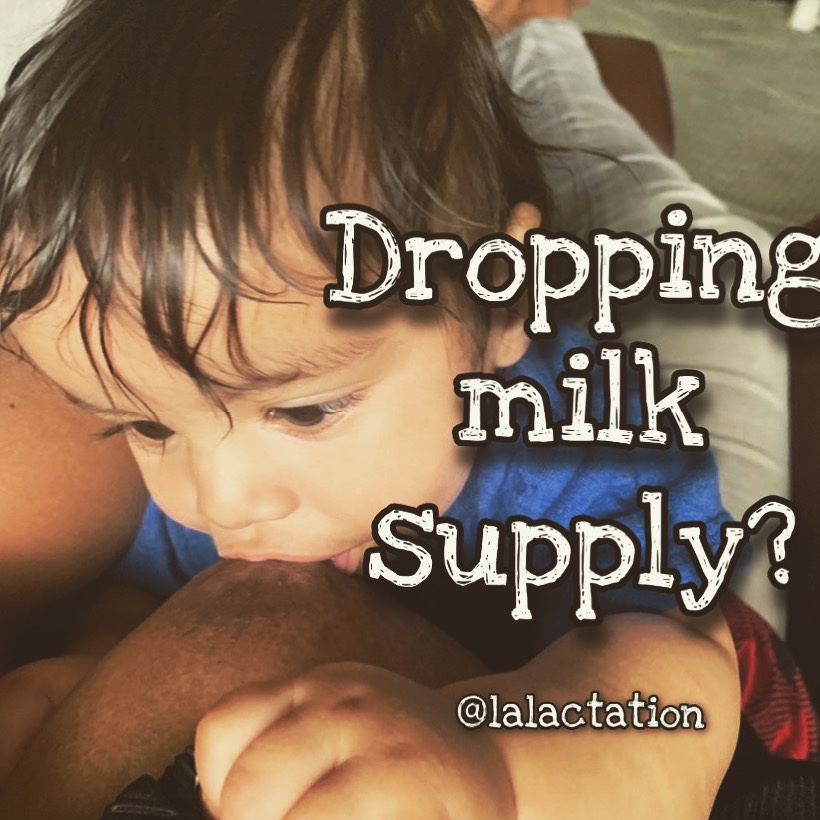 The breast makes milk by being emptied and learns your babies habits and how much milk it needs to make with time and experience. In the early weeks your breasts have extra blood and fluid support to help your breast tissue make milk. This is what makes you aware of the filling and emptying of milk. This extra fluid support goes away around 6-8 weeks and you'll no longer feel that full/soft feeling. By 10-14 weeks your breasts become more EFFICIENT and only want to make what is routinely emptied. Your breasts will go back to prepregnancy size. You may stop leaking (if you leaked) and not be able to pump as much. That's NORMAL.
Your body doesn't want to make milk that isn't needed. You biological body doesn't know what a freezer is or that you're trying to collect that leaking milk for later. Your body wants to be as efficient as possible and make only what is being routinely removed from the breast. It costs your body energy to make milk: about 20 calories per ounce of milk made. Your body doesn't want to burn calories to make milk that's not being regularly emptied so it can use those calories for things like your brain function. Because mom brain is real.
So before you reach for formula thinking you don't have enough milk. Realize that when everything is going normal your milk supply is supposed to regulate and your breast aren't supposed to stay engorged and full forever. Your body is efficient. As long as baby continues to make good wet and dirty diapers, has a pain free latch where you're hearing baby swallow, feeding baby in demand and not to the clock, and baby gains weight over time, you body is just doing what it's supposed to do. You can always increase supply by feeding or pumping more often and decrease supply by feeding or pumping less.
.
.
🤱🏻🤱🏼🤱🏽🤱🏾🤱🏿
#normalizebreastfeeding #normalizenormalbodies #postpartumbody #milksupply #milksupplyissues #makingmilk